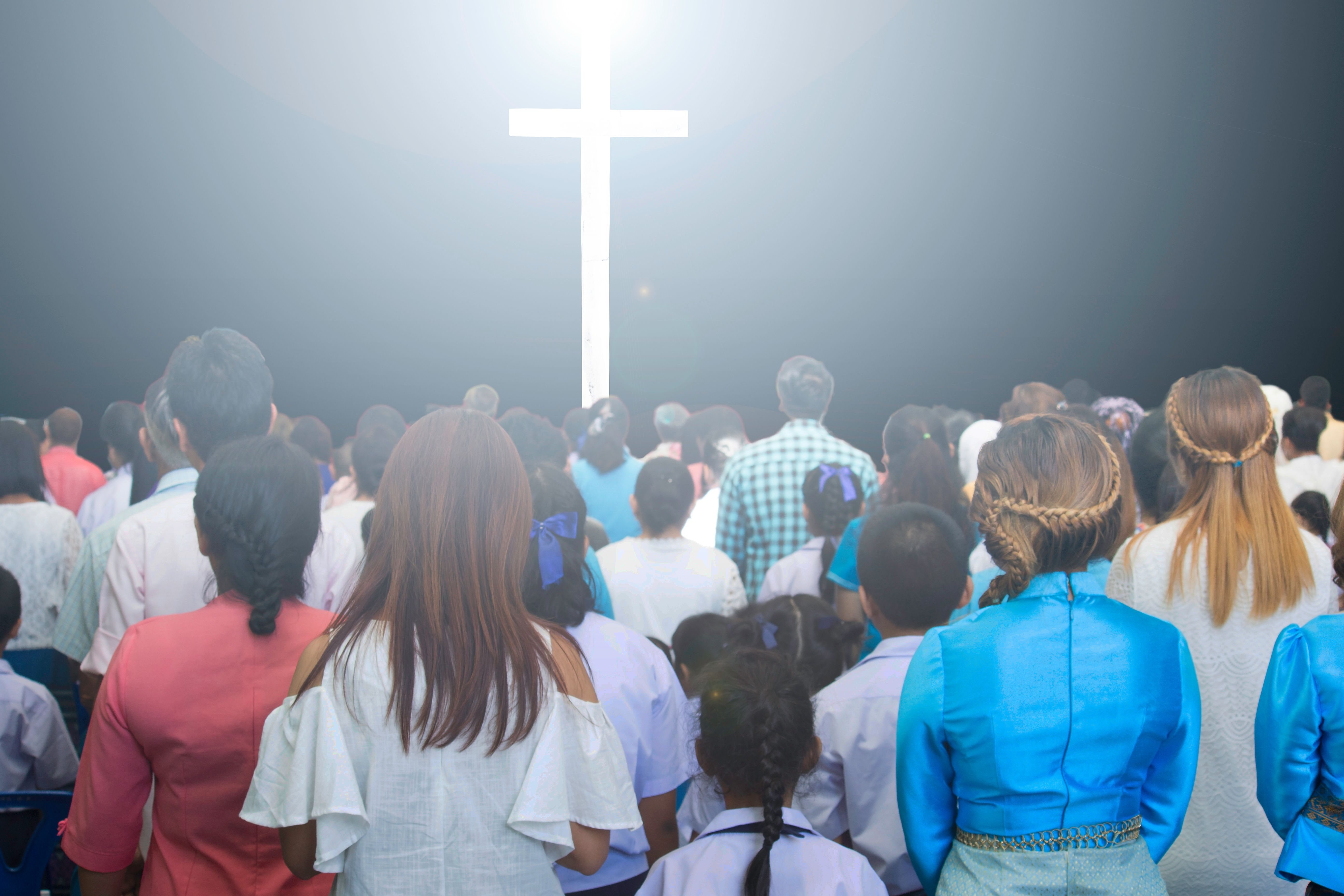 Before I begin let me make this disclaimer.  These are my thoughts on the coronavirus according to what the Holy Spirit has ministered to me during this time of uncertainty in the world.  I was trying to stay away from this topic because it can be so controversial and that is not what this blog is about.  I believe that those of us who have been blessed with a platform that is promoting and proclaiming Jesus Christ and the Kingdom of God have a responsibility to use our voices to speak the truth of the Gospel, especially in times like these.  This is not the time to be silent.  The world needs to hear all of us proclaiming the truth, standing as one united front for the Kingdom of God.  For every negative report, I believe there should be at least 10 positive reports shouting Jesus Saves and God is still in Control!  It's time to RISE UP! 
So here it is... 
When I first heard about the virus I was instantly concerned because just a few months ago I was really sick.  I can't remember the last time that I had the flu, a bad cold, or anything outside of seasonal allergies.  Man, when I tell you whatever I had put me down for at least three weeks.  It took about a month for it to go away.  I missed church on a Sunday that I was scheduled to lead worship.  Now for those of you who know me, you already know that I had to be ill.  I have directed full concerts with the flu before but this was nothing I had ever experienced.  My husband John was sick two weeks before I got it and it even sent him to the doctors.  When I went to Urgent Care, because none of my home remedies were working, they stuck this long q-tip swab up my nose so far I wanted to kick that doctor.  I've never had that done to me before, it was painful.  It took them a long time to come back with the results, but when they did the doctor told me I had the flu.  It was about 30 days later that I started hearing about the coronavirus.  When I learned what the symptoms of this virus are, my reaction was I bet that's what we had, John and I.  So I just started thanking God that He healed me and that I was strong enough to fight it off.  We started talking about the test that they gave me and wondering if they tested me for the virus and just didn't tell me.  My mind started wondering about so many things. 
THE MAIN THING 
The main thing I began to focus on, and continue to focus on is the goodness of God and His word.  In His word are promises and truths that are given to every believer of Jesus Christ.  It never ceases to amaze me how great He is and how real His love is for us.  He protects us from dangers seen and unseen.  But make no mistake we have to be in the right position to hear Him, to receive His instructions, and to be obedient in carrying out what He tells us to do.  Some of us have been out of position for so long that we are estranged from the voice of our Father God.  He would literally have to throw a brick down here from heaven for you to know it's Him.  This grieves His heart because He wants that no man should perish and that all will be saved, BUT we already know according to His word that some will not heed His call.  So can you imagine how it makes Him feel when His children, those of us who profess His name are so far out of position that we can't tell truth from lies, fiction from fact and we hang on every word of the news outlets and media personalities instead of The Word of the Most High God, who is the same yesterday, today and forevermore?  How many times does He have to knock before you answer?  What is it going to take? 
THE FAMILY 
When I think about the family in reference to the coronavirus, it brings many scriptures to mind.  But the one scripture I'd like to focus on for this blog is 1 Timothy 5:8.  The English Standard Version quotes it this way, "But if anyone does not provide for his relatives, and especially for members of his household, he has denied the faith and is worse than an unbeliever."  Now let's look at this two ways.  Those of us who are of the family of faith have a double responsibility.  We have a natural family that we are born into and then we have the family of God (Abba Father).  I believe that this quarantine that we are in right now has given us a chance to get our home in order.  Before this virus, we all were constantly running, some of us too busy to be busy, if that is even possible.  Living in the same household with our family members and not even speaking days sometimes weeks on end.  We must restore the family structure to a place that pleases God.  If our relationships with our relatives are broken how can we be living examples to people who are seeking the Kingdom of God?  1 Timothy 3:5 states, "For if someone does not know how to manage his own household, how will he care for God's church?" 
Then we have the family of God which is our church family.  The people who share the same faith in God as we do.  Now, let me back up for a minute.  In the scriptures I referenced in 1 Timothy, God is referring to our natural bloodline family.  That doesn't necessarily mean they believe the same thing we do, BUT according to His word, we still need to care for them and love them.  This is how we win them to Christ, through love and compassion.  That's a blog for another day.  Here I am speaking of the family of the household of faith.  Oddly, enough after spending my whole life in church what I have come to find out is that the same people who have a problem with caring for and loving fellow believers have the same problem outside of the church in their family circles.  In Ephesians 4:14-15 Paul says, For this reason, I bow my knees before the Father, from whom every family in heaven and on earth is named.  He is referring to you my brothers and sisters in Christ Jesus.  We are all family.  However, sometimes we don't act like it.  I believe I heard somewhere before that the most segregated time in the USA is on Sunday morning.  We are all one family because we have the same Father who is the source of all creation.  We need to become united with other believers.  Stay in contact with our family who are members of the body of Christ.  Even though we are quarantined this is not the time for isolation but the time for us to show even more interest and concern for each other. 
Nevertheless, we are all now in a situation that has no respect of person, race, sexual orientation, economic status, or religious belief.  The whole wide world is experiencing this pandemic. It is forcing the breakdown of walls that have caused division in the family structure.  For some of us, the people living in your house are the only people you can depend on right now because we are not in contact with anyone else. The world needs to see the household of faith loving and caring like never before.  No more division, it is time to come together in the name of OUR Father God Almighty.  I will end with this, in John 15 beginning at verse 12 and ending around verse 17 God commands us to love one another as He has loved us.  Jesus already did the hard part.  The rest should be a piece of cake.  I challenge you to let the love of Jesus Christ our Savior live through you so we can genuinely begin to love each other.  I pray that every person who reads this blog is encouraged to flood their environment with so much love that the fruit you bear is undeniably from the Lord our God.  Be that influence in your home, church, neighborhood, the internet.  Let's restore the Love of God to the earth. 
John 15:12-17; 12 "This is my commandment, that you love one another as I have loved you. 13 Greater love has no one than this, that someone lay down his life for his friends. 14 You are my friends if you do what I command you. 15 No longer do I call you servants,[a] for the servant does not know what his master is doing; but I have called you friends, for all that I have heard from my Father I have made known to you. 16 You did not choose me, but I chose you and appointed you that you should go and bear fruit and that your fruit should abide, so that whatever you ask the Father in my name, he may give it to you. 17 These things I command you so that you will love one another.